Afterschool Flag Football League
VARSITY ONLY (3rd-5th grade)
Coach Lee's Afterschool Flag Football League plays neighboring schools during this 7 week program. Your children will learn basic skills and continue to develop them each week.


7 week program
6 games against neighboring schools ( game information will be listed each season)

$150 one time fee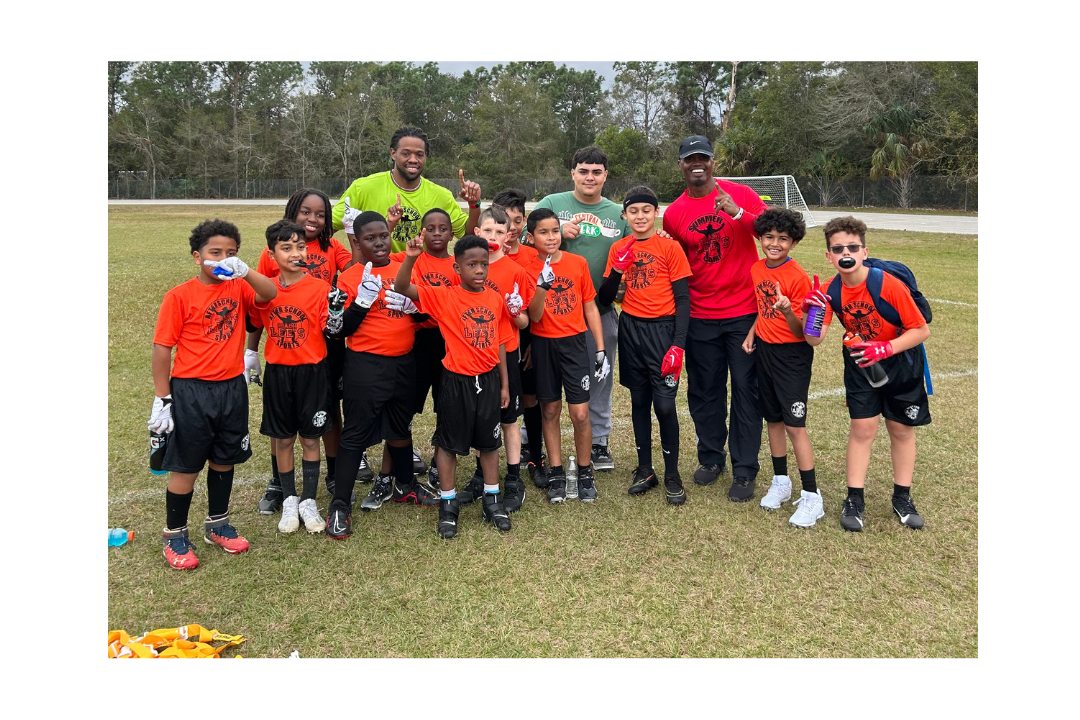 Please remember you must register AND submit your registration payment to be able to reserve your spot!
Please click below to find out how to apply!
1ST GAME ON APRIL 15TH @ DISCOVERY MIDDLE SCHOOL
PRACTICE: WEDNESDAYS 2:00- 3:30 PM @ UNION PARK
(VARSITY ONLY 3rd-5th grade)
CANES:
STONE LAKES, CASTLE CREEK & CAMELOT
PRACTICE: THURSDAYS 6:00-7:15pm @ DISCOVERY MIDDLE
(VARSITY ONLY 3rd-5th grade)
GATORS:
VISTA LAKES, RENAISSANCE, 3 POINTS & HIDDEN OAKS
PRACTICE: THURSDAYS 5:30- 6:45 PM @ HIDDEN OAKS
(VARSITY ONLY 3rd-5th grade)
SEMINOLES:
DEERWOOD, ANDOVER & CYPRESS SPRINGS
PRACTICE: THURSDAYS 5:30- 6:45 PM @ DEERWOOD ELEMENTARY
(VARSITY ONLY 3rd-5th grade)